Dr. Christa Marshall, PsyD.
Dr. Marshall is a licensed Clinical Psychologist. She has spent most of her career working in the Veterans Health Administration. While there, she delivered mental health services to those coping with mood disorders, anxiety, and trauma. She has a special interest in working with pregnant and postpartum women. Dr. Marshall is currently providing counseling to patients in Virginia and New York via telehealth. Her practice is located in New York, and outside of the past few weeks, she sees patients at her office as well. Dr. Marshall's role in the clinic will be to provide clinical supervision and administrative oversight to both of the trainee clinicians.
Alexis Combs
Lexi is currently a second year PsyD student at Roberts Wesleyan College studying clinical and school psychology. She graduated with her undergraduate degree in psychology with a minor in pre-professional health from SUNY Brockport, where she gained experience as a research assistant. Lexi has experience providing individual therapy and assessment to college and high school students and has recently spent time conducting group therapy and psychoeducation with adults and adolescents enrolled in an eating disorder clinic. She has a passion for building a therapeutic relationship and working with individuals to help them bring about their best self. 
Casey Griffin
Casey is a second year doctoral student in the clinical and school psychology program at Roberts Wesleyan College. Her clinical experiences thus far have included providing individual counseling and assessment services to elementary students, college students, and adults with developmental disabilities. She has a passion for helping others learn about themselves and reach their full potential. She works to create a safe, comfortable, and trusting environment where clients can work toward their goals with respect and support. 
Marguerite Mosher
Marguerite is a second year PsyD student at Roberts Wesleyan College, studying school and clinical psychology. She has experience working in a college counseling center, providing crisis counseling services. More recently, she has gained experience in eating disorder treatment and group therapy while working with a partial hospitalization program in Rochester, NY. Marguerite meets her clients where they're at, and seeks to foster a safe, caring environment within which to grow and heal. 
Ashlie Smith
Ashlie is a second year doctoral student at Roberts Wesleyan College pursing her PsyD in clinical and school psychology. She has experience providing therapeutic and assessment services in a community mental health system, working with children with autism in school and home settings, and conducting psychoeducational evaluations for K-12 students. In her work with clients, Ashlie takes a collaborative, strength-based, and client-centered approach to creating a safe and supportive environment for healing and growth. 
Shannon Poole, MS
Shannon is a second year doctoral student at Roberts Wesleyan college working on her PsyD in clinical Psychology. She has worked as a Certified School Psychologist since 2009. Shannon hopes to provide more clinical support to those individuals who otherwise may not have the means to receive the care that they need. Shannon has experience providing therapeutic services in a variety of settings and populations. She has years of assessment experience, which aides in her therapeutic skills. Some therapeutic settings in which she has received training include, but are not limited to, Neuropsychological Rehabilitation Centers, Memory Clinics, Inpatient Psychiatric Centers and working with Veterans within the VA system.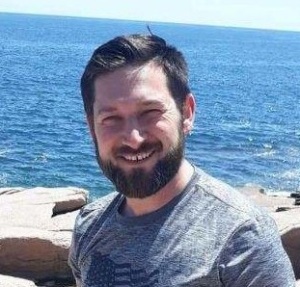 Matt Weinerth
Matt is a 4th year doctoral student in Roberts Wesleyan College's Clinical and School Psychology Program. He has provided therapy and assessment services in a range of settings. With a passion for helping people discover and cultivate their inner strengths during life's struggles. He enjoys working with clients from all walks of life on their journeys toward growth and resilience.
Jordan Hoppes
Jordan is a PsyD student at Roberts Wesleyan College, preparing for a career in clinical psychology. He has a passion for exploring a person's understanding of the world, and uncovering the experiences which have shaped their reality. He prioritizes getting to know clients and establishing a close, safe, and healing relationship. He has experience working with a wide variety of individuals, from brief phone conversations with distressed, grieving, or anxious callers on the Covid-19 Emotional Support Helpline to more recent work with clients with developmental disabilities and severe persistent mental illnesses. He also has significant experience and interest in working with clients with troubling or confusing dreams, recurrent or otherwise. He primarily utilizes a psychodynamic, contemporary Freudian approach, in conjunction with client-centered, existential, and gestalt techniques. 
Thao Nguyen
Thao is a second- year doctoral student in the School/Clinical Psychology program at Roberts Wesleyan College. She comes from Ho Chi Minh City, Vietnam and has completed high school and undergraduate education in the U.S. prior to beginning her PsyD program. Her clinical experiences include conducting intake assessments and helping provide care consultation to caregivers of patients with memory disorders and providing individual counseling to college students. In her work with clients, she seeks to understand and connect with them through their unique stories and experiences and help them work towards emotional relief and personal growth in a collaborative, empathic, and supportive therapeutic alliance.