Christa Marshall, Psy.D.
I am a Licensed Clinical Psychologist with a doctoral degree in clinical psychology. My practice is called Marshall Psychological Services, LLC and is located in Pittsford, New York. I specialize in tailoring psychological treatment interventions to clients' needs.
Much of my clinical experience was gained in community mental health (CMH) agencies and the Veterans Health Administration (VHA), giving me particular expertise in mood and anxiety disorders, as well as posttraumatic stress disorder (PTSD). As a result of my experience in CMH and the VHA, I have worked extensively with individuals and families adjusting to serious medical conditions, including traumatic brain injury (TBI), dementia, spinal cord injury, amputation, chronic pain, and sensory deficits (i.e., hearing and vision loss).

I also have a special interest in working with pregnant and postpartum women, as well as individuals experiencing pregnancy/infant loss. In March 2018 I was a guest on Richmond's The Next Tuesday Podcast, where I enjoyed talking about postpartum life and career with hosts Caroline and Susan.
In addition to my clinical work, I also worked as an adjunct professor at Roosevelt University in Chicago, Illinois, teaching psychology courses to both undergraduate and graduate students. Courses have included abnormal psychology, human sexuality, human motivation, research methods, child abuse and family violence, and basic clinical skills. I have published and presented research on best practices for teaching psychology in higher education, PTSD, TBI, and delivering mental health services via telehealth.
Before studying clinical psychology, I worked for an organization called Reachout of St. Lawrence County, a local crisis hotline serving this rural, New York community. This afforded excellent experience in crisis assessment, management, intervention, and referral. In addition, I also volunteered with a local organization that provided crisis intervention services to survivors of rape and sexual assault within this same community.

Academic training:

B.S., Psychology, Clarkson University

M.A., Clinical Psychology, Roosevelt University

Psy.D., Clinical Psychology, Roosevelt University
Clinical training:
Psychology Intern, Hunter Holmes McGuire Veterans Affairs Medical Center
Medical Rehabilitation Psychology Fellow, Edward Hines, Jr. Veterans Affairs Hospital
Current professional affiliations:
American Psychological Association
Genesee Valley Psychological Association
New York State Psychological Association
Shannon Poole, MS
Practicum Student
Shannon is a second year doctoral student at Roberts Wesleyan college working on her PsyD in clinical Psychology. She has worked as a Certified School Psychologist since 2009. Shannon hopes to provide more clinical support to those individuals who otherwise may not have the means to receive the care that they need. Shannon has experience providing therapeutic services in a variety of settings and populations. She has years of assessment experience, which aides in her therapeutic skills. Some therapeutic settings in which she has received training include, but are not limited to, Neuropsychological Rehabilitation Centers, Memory Clinics, Inpatient Psychiatric Centers and working with Veterans within the VA system.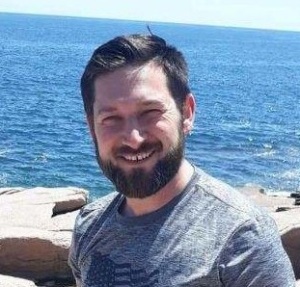 Matt Weinerth
Practicum Student
Matt is a 4th year doctoral student in Roberts Wesleyan College's Clinical and School Psychology Program. He has provided therapy and assessment services in a range of settings. With a passion for helping people discover and cultivate their inner strengths during life's struggles. He enjoys working with clients from all walks of life on their journeys toward growth and resilience.
Jordan Hoppes
Practicum Student
Jordan is a PsyD student at Roberts Wesleyan College, preparing for a career in clinical psychology. He has a passion for exploring a person's understanding of the world, and uncovering the experiences which have shaped their reality. He prioritizes getting to know clients and establishing a close, safe, and healing relationship. He has experience working with a wide variety of individuals, from brief phone conversations with distressed, grieving, or anxious callers on the Covid-19 Emotional Support Helpline to more recent work with clients with developmental disabilities and severe persistent mental illnesses. He also has significant experience and interest in working with clients with troubling or confusing dreams, recurrent or otherwise. He primarily utilizes a psychodynamic, contemporary Freudian approach, in conjunction with client-centered, existential, and gestalt techniques.
Thao Nguyen
Practicum Student
Thao is a second- year doctoral student in the School/Clinical Psychology program at Roberts Wesleyan College. She comes from Ho Chi Minh City, Vietnam and has completed high school and undergraduate education in the U.S. prior to beginning her PsyD program. Her clinical experiences include conducting intake assessments and helping provide care consultation to caregivers of patients with memory disorders and providing individual counseling to college students. In her work with clients, she seeks to understand and connect with them through their unique stories and experiences and help them work towards emotional relief and personal growth in a collaborative, empathic, and supportive therapeutic alliance.
Cassandra Elliott
Practice Manager
Cassandra has a Bachelor's Degree in Biomolecular Science and Biology and a minor in Psychology from Clarkson University. She also has a Master's Degree in Education from the Warner School of Education at the University of Rochester. Prior to joining the staff at Marshall Psychological Services in September of 2019, Cassandra was a middle and high school science teacher for several years at East High School and then a stay at home mom to two beautiful girls.
Cassandra works part time in the office. The main ways patients might interact with Cassandra include phone calls, emails, scheduling, payment, insurance, and paperwork.