Be curious, not judgmental.
Please feel free to view an introductory video about my practice here.
I believe that everyone has a natural inclination toward positive growth and development, but that life's challenges can block forward movement. My aim is to provide a comfortable, supportive, and accepting environment in which to explore current difficulties and obstacles as well as strengths in order to make positive progress. Growth in therapy is most likely to occur when a client and therapist explore three things:  motivation, goals, and skills.  Some clients come to treatment knowing they are ready to change, making it easy to dive right in to setting goals.  Others are more reluctant or unsure about what or how they want to change, and the beginning of treatment is often focused on exploring this ambivalence.  I welcome both types of clients into my practice. 
The best psychotherapy goals are not determined by a therapist, but are based on the client's needs and desires.  At times, I may use my clinical judgment and suggest modifying goals to promote success.  And finally, one of the main focuses of my work with clients is assessing what skills they already possess, finding ways to implement those skills to current life struggles, and providing a supportive therapeutic environment in which to develop and master new skills.
Clinical research evidence suggests that psychotherapy should be tailored to an individual's needs.  We will work together to assess what areas of your life you desire to change, and will construct a treatment plan accordingly.  Some individuals respond best to a more insight-oriented approach, also known as psychodynamic or existential therapy.  Others respond best to structured psychological interventions.  I have experience in both forms of treatment, allowing me to customize my approach.
I also believe that psychotherapy should be affordable and convenient.  That is why I accept several major insurances and am a trained tele-mental health provider.  Check the "Rates and Insurance" tab under your state client tab above to see an up-to-date list of the insurances I provide.  If you are interested in confidential, secure online psychotherapy services, please give me a call and I would be happy to answer your questions.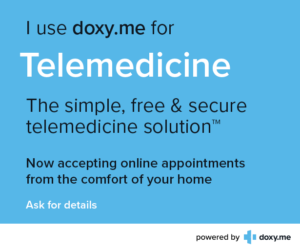 Please feel free to browse this site for additional information about my practice, or give me a call to ask about an appointment.
SaveSave
SaveSave